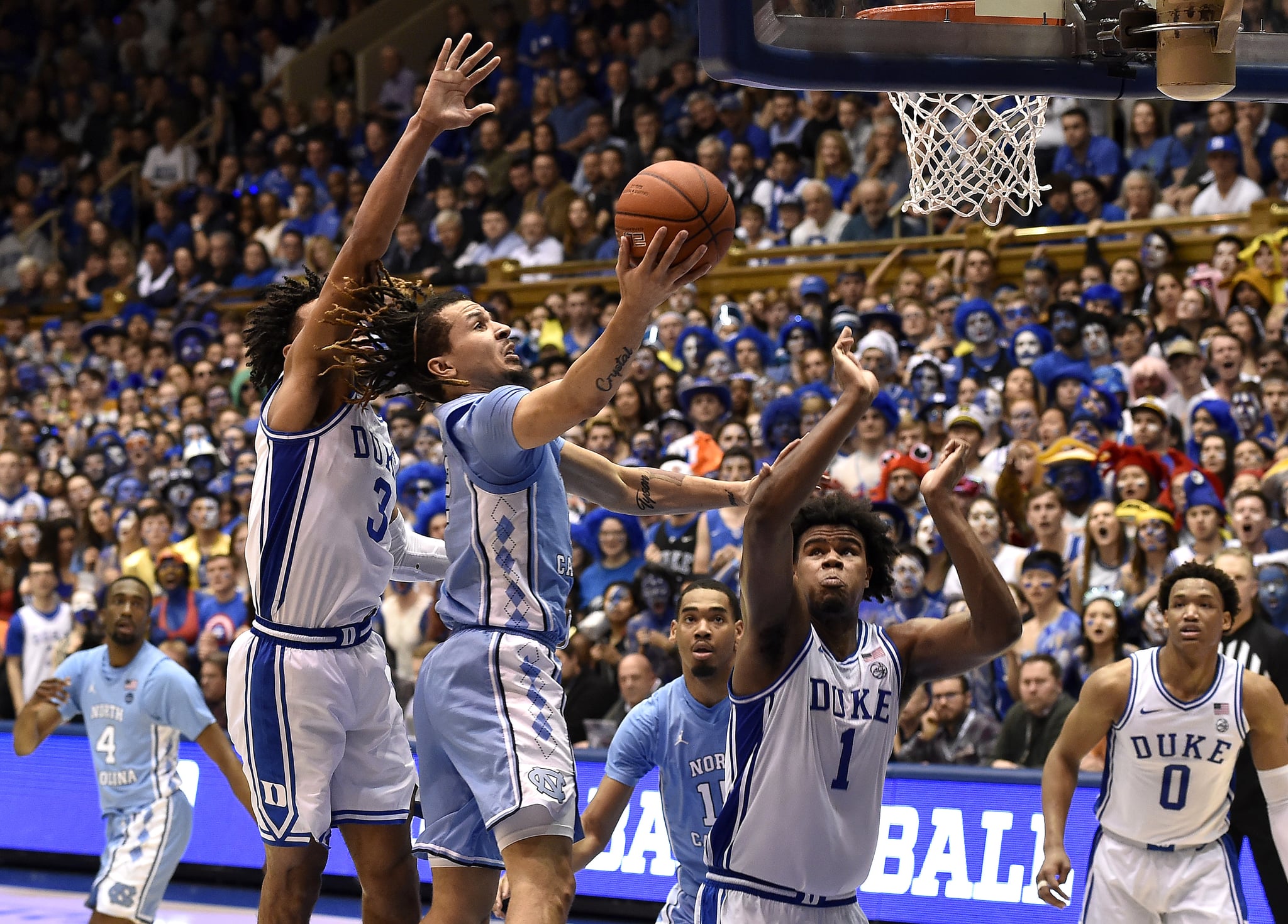 Image Source: Getty / Grant Halverson
The NCAA tournaments are going to have a very different feel to them this year. On Wednesday, NCAA President Mark Emmert announced that due to concerns around coronavirus, also known as COVID-19, Division 1 men's and women's basketball tournaments will not be canceled but will be played without fans and "only essential staff and limited family attendance." As confirmed cases of coronavirus continue to rise around the country, officials are figuring out the best plan of action for major public events. For the NCAA, this means no fans in attendance.
"While I understand how disappointing this is for all fans of our sports, my decision is based on the current understanding of how COVID-19 is progressing in the United States," Emmert wrote in a statement. "This decision is in the best interest of public health, including that of coaches, administrators, fans and, most importantly, our student-athletes. We recognize the opportunity to compete in an NCAA national championship is an experience of a lifetime for the students and their families. Today, we will move forward and conduct championships consistent with the current information and will continue to monitor and make adjustments as needed."
While events like Coachella and Stagecoach music festivals have been postponed until later in the year, some sporting events are continuing with restrictions. The Golden State Warriors announced on Wednesday that they will play all home games without fans in attendance through March 21. The MLB, NBA, NHL, and MLS previously announced they were banning the media from accessing locker rooms to prevent spreading the virus. Players have even been encouraged to bring their own pens to sign autographs.
See Emmert's full statement below, and find out more about the coronavirus symptoms to look out for.
NCAA President Mark Emmert statement on limiting attendance at NCAA events: https://t.co/TIHHJjdse5 pic.twitter.com/8I1HdceDfN

— NCAA (@NCAA) March 11, 2020