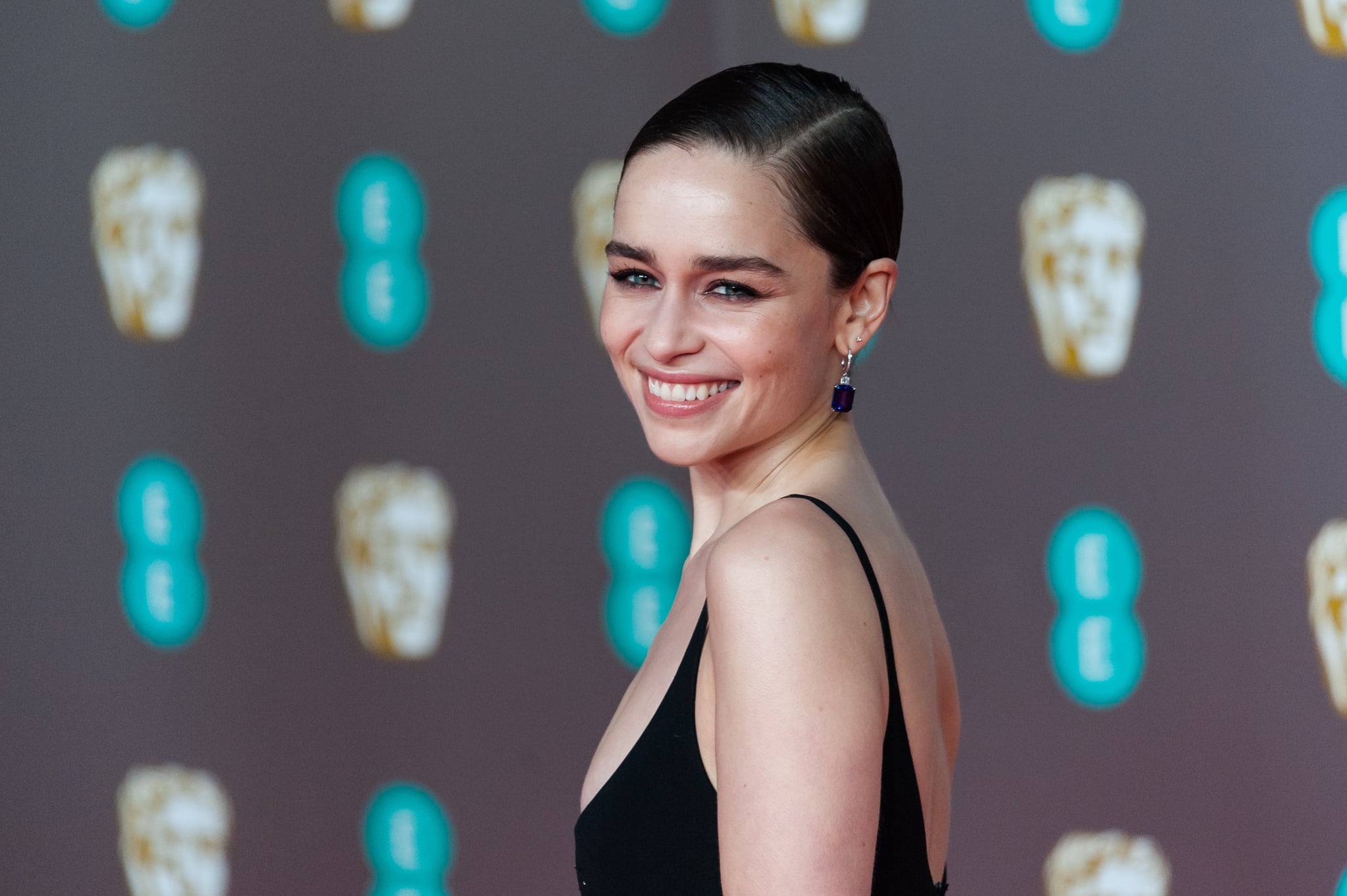 Last March, Emilia Clarke wrote a powerful essay revealing that she battled for her life while suffering from two life-threatening brain aneurysms during her first few years filming Game of Thrones. The injuries were treated through several painful surgeries, resulting in Clarke spending weeks at the hospital in recovery. Years after her last procedure in 2013, Clarke remembers how her healthcare providers "saved her life" in a heartwarming letter.
The new book Dear NHS: 100 Stories to Say Thank You, which is out on July 9, features 100 personal stories to honor the healthcare workers in the U.K.'s National Health Service who have gone above and beyond for their patients. In Clarke's letter, which was recently published in The Sunday Times, the Game of Thrones actress expressed her deep appreciation for the nurses, doctors, and cleaners who helped her through her difficult recovery post-surgery.
Clarke, who was treated at a hospital in London, specifically thanked a nurse who suggested the actress have a brain scan, when everyone else "struggled to find an answer when [she] was first admitted." She also showed gratitude for her anesthetist who "kept [her] giggling" before her surgery, the nurses who took care of her "with as much kindness as if [she] had been their own daughter," as well as the cleaners who gave her "a reassuring smile and a knowledge that they'd seen worse."
"In all those moments, over those three weeks, I was not, not ever, truly alone."
The 33-year-old actress, who has since founded a charity to help raise money for people recovering from brain injuries, also highlighted a scary moment when she was in the ICU following a "severe bout of dehydration-led aphasia," in which she lost her ability to speak coherently. Instead of asking her loved ones to leave per hospital guidelines, one of Clarke's nurses allowed her mother to stay and hold her hand. "She saw that, in this moment, she held my fragile mind, and its capacity to pray that I wouldn't be next, in her hands. . . In all those moments, over those three weeks, I was not, not ever, truly alone."
Read the letter in its entirety on The Sunday Times, and check out Dear NHS for more moving letters by contributors like Paul McCartney, Emma Watson, and Malala Yousafzai.
Image Source: Getty / WIktor Szymanowicz